Welcome to

We invite you to Bacharach to relax and experience the authentic history and romance
of the Rhineland and enjoy it´s magnificent beaches (it´s really true, there are beaches !!!)
as well as the wines full of character from the region.
Become acquainted with the picturesque Rhineland by walking along the "Rheinburgenweg"
(a pathway leading from castle to castle), by riding on well consolidated bike trails along the Rhine
or make a tour with one of the many tourist boats.

Find your personal answer to the question "Why is the Rhine so beautiful?"
Or just: "Make holidays and enjoy having a good time!"
We would be pleased to welcome you in the near future.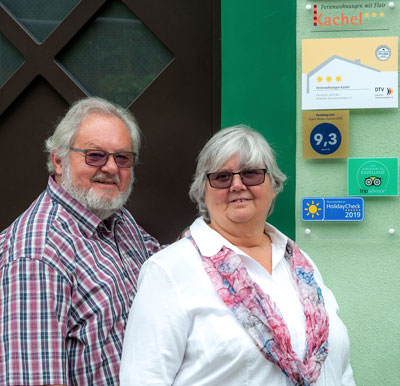 your hosts
Ingrid und
Helmut Kachel